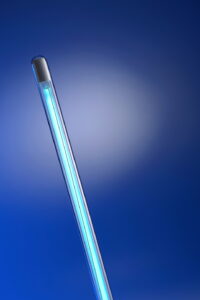 When you think of the words "pure air," what do you think of? Go on, close your eyes and let your imagination do all the heavy lifting.
Some people think of a summer's day in a meadow, where the only smells your nose picks up on are that of lilac, fresh water, wild grass, and maybe the wood of a pine tree nearby.
Others, sometimes think of an indoor space, like a teahouse or a café, the scent of tea leaves or coffee permeating through the air to give the space a "vibe." Well, if you've noticed, these "pure" spaces have one thing in common–they have clean air.
In order for some of those relaxing scents to make it to your nose, the air has to be clean enough for them to be detectable. Mold, bacteria, viruses, and other contaminants that can waft through your air will take up all the space and make it harder for you to pick up on the smells you like.
In order to achieve the perfect air quality that you imagine in your head, we need to discuss the benefits of air purification in Lisbon, IA.
1. Keep Things Safe
First of all, one of the main ways that people get sick is through airborne contaminants. Mold spores, bacteria, and viruses can infect your body and cause you to get ill pretty quickly. There's no amount of cleaning that you can do in your home that will treat the contaminants in your air, mostly because they reside in the ductwork of your house.
A UV air purifier treats all of the air that goes through the ductwork. So, pretty much all of the breathable air in your home gets purified and contaminants get eliminated with an air purifier.
2. Stop Mold From Spreading
Mold can be bad for your personal health but also for the integrity of your home. A mold spore can reach a dark, damp location and create a new colony of mold which will eat away at the structural foundation of your home's wooden beams and components. You'll see drywall starting to get spots of mold due to the fact that an infestation is growing. An air purifier will help treat this problem at its source.
3. Improve the Scent of Your Home
Yep, an air purifier will finally give your home that wonderful soothing smell that you associate with home. Once your air is purified, why not look for some nice candles or other scented decorations to help liven the place up?
4. Better Home Comfort
An air purifier will also make you feel more comfortable due to the fact that you're less likely to get ill. No more sneezing, coughing, sniffling, or any of those symptoms, at least not as often as they would appear without an air purifier.
5. The Health of Your Guests
Do you have any friends or family with respiratory illnesses or sensitive immune systems? Well, if you don't now, then you might in the future. These kinds of diseases and illnesses are quite common, and they can really be a nightmare in situations where the air is dirty.
Do yourself a favor and invest in an air purifier at least for the sake of your guests. People can then breathe easily and comfortably in your home.
At Dalton Plumbing, Heating, Cooling, Electric and Fireplaces, Inc., your comfort is our promise! To set up an appointment in the Cedar Rapids area, give us a call at the number above, email customerservice@daltonphc.com or schedule an appointment online.