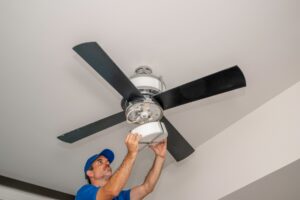 Lights don't necessarily sound like the most intense electrical project you could take on, right? They're just a matter of having an electrical connection that switches on and off, and it's not like there haven't been homeowners that have installed their own lighting. But with most other electrical cases, lighting installations are deceptively complicated.
They might seem simple from the get-go, but as you try to install your own lighting, you'll quickly realize that you've set yourself up for a nightmare. Not only can this be dangerous for your personal health (electrocutions really hurt), but you could also end up with holes in your wall and wires going to nowhere that make any future electrical services in Cedar Falls, IA even worse.
When you go with a professional, as we'll describe below, things can often be cleaner, simpler, faster, and overall just better in almost every way.