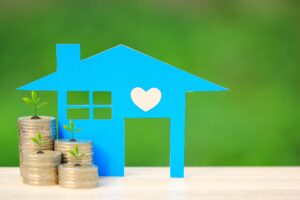 The HVAC industry has changed a lot in the past few decades. If you could see the air conditioners that were being manufactured just 20 years ago, you'd realize that we're far into the future at this point. If your favorite genre is science fiction, then we're happy to tell you that the modern HVAC industry is basically like a science fiction book at this point. With high-efficiency air conditioners and heat pumps that can handle cold weather, things are looking bright!
However, one thing that has become prominent in the past few years has been efficiency. You can't really escape it, and it's on the forefront of everyone's mind, from a climate activist to a renter who is trying to save money to pay bills. The more efficient you can be, the less money you have to spend on a regular basis and the better off you'll be in the long run.
So, what is efficiency and how does it relate to HVAC in Des Moines, IA? We'll get to that down below. Hopefully, after reading this blog post, you have a new appreciation for high-efficiency HVAC system and the professionals who maintain them!