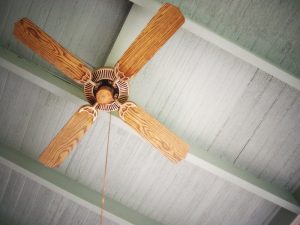 The short answer to this is "yes." But let us explain…
When it comes to Waterloo, IA heating, we understand you want a system that is cost-effective and powerful. This means finding the most efficient heating system on the market that's within your budget and is perfectly matched to your home, and having that system professionally installed. Installation is literally just the beginning, though.
There are a number of steps you can take that cost you little to nothing that will boost the efficiency of your heater even more—installing weatherstripping on drafty windows and doors, closing your curtains to provide extra insulation to keep the heat in, and, that's right, using your ceiling fan. Read on!