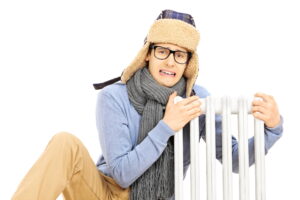 What if we told you that your heating system could run just as effectively but with a slight reduction on your monthly heating bills? Wouldn't that sound like something "too good to be true?"
Well, it's the focus of today's blog and something that we think a lot more homeowners should be aware of. Yes, your heating system is working just fine today, but it could work with better efficiency which means it would use up less fuel or electricity as it ran. This is a huge part of your home's performance because that money saved on your heating bill could go into your savings or pay for something else around your house that desperately needs it.
To make things easy for our readers, we're going to split this blog into three distinct tips for better winter efficiency. And, if you need a little extra help along the way, feel free to stop reading and call our team for heating in Cedar Rapids.
1. Change the Air Filter Regularly
The air filter is a core component of your heating system. If you've got a forced-air heater, like a furnace or a heat pump, then it likely passes air through an air filter so that no contaminants can gunk up the system and cause it to deteriorate faster than normal.
This air filter, unfortunately, gets clogged up rather quickly depending on what contaminants are floating through your air ducts. If you have pets, for instance, the air filter can get clogged with pet hair and dander at a much faster rate than someone without pets. On average, you can expect your air filter to get clogged up after at least 3 months of usage, sometimes sooner depending on your home's unique factors.
Change this component out when you can and you'll see better efficiency from your heating technology (not to mention better air quality as well).
2. Set a Mild Thermostat Temperature
Some folks would like to keep their homes at a cozy 75 when it's snowing out, but that's just not very efficient when you're paying for the fuel or electricity that heating requires. A system that's set at the mid 60s during the day, for instance, will consume a lot less energy than one that's pushed to its limits.
We also recommend lowering the temperature at night while you sleep, since you'll be bundled up with covers and not moving around your house much. The upper 50s or low 60s are perfect for giving your heater a break while you sleep. This can be automated with a smart thermostat too!
3. Keep Things Insulated
The longer your door or windows stay open this winter, the harder your heating system is going to work to compensate for the temperature difference. We recommend insulating your home, wearing warm clothes, and trying as hard as you can to keep doors and windows closed when you're not using them. This will ensure that your home retains the heat it creates and you can stay cozy for longer without a high heating bill.
At Dalton Plumbing, Heating, Cooling, Electric and Fireplaces, Inc., your comfort is our promise! To set up an appointment in the Cedar Rapids area, give us a call at the number above, email customerservice@daltonphc.com or schedule an appointment online.