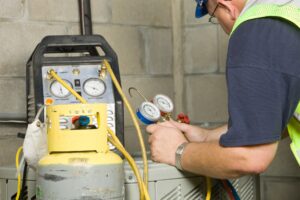 For years, many customers have had one or two small window AC units that cooled specific rooms like bedrooms and offices for exceptionally hot days. These units are cheap and easy to use, making them good for budget decisions that keep you comfortable during the hottest days of the year.
But record-breaking temperatures are only continuing to get worse and window AC units aren't actually as good as you might think. Sure, they feel better than having no air conditioning, but what if we told you that a central air conditioning system, or other AC installation in Waterloo, IA could actually be more energy-efficient and convenient?
Yep, it might finally be time to retire that old window unit and upgrade it to a system that keeps you and the entire family comfortable. Let's talk about some reasons why an upgrade is such a good idea.