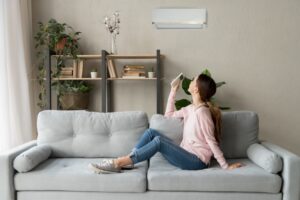 When it comes time for you to replace your outdated air conditioner, it's easy to be overwhelmed by all the options available to you. After all, there are many! You might find it easier to go with the same cooling system you've always had–but what if this isn't the most efficient way to go about it? In other words, what if it's cheaper for you to go with another option?
It might very well be time for you to consider going ductless for your cooling (and heating) needs. Ductless HVAC systems are made up of a single outdoor unit, which is connected to up to four indoor air handlers. Each air handler can be controlled independently, making for a highly efficient and powerful option for homeowners looking for year-round comfort.
If not properly installed or serviced, however, you might run into a few repair needs that are unique to ductless systems.