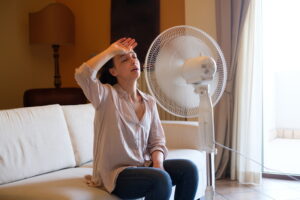 Do you know if your air conditioner is in good enough shape to handle the warmer temperatures coming our way? Before you say "mine is fine," let us ask you a follow-up question… have you scheduled spring maintenance for your system yet?
Maintenance allows our technicians to fully inspect, clean, and adjust the components that need it, helping your system operate as effectively and efficiently as possible, for as long as possible. So, if you answered "no" to our follow-up question, now is the time!
Maintenance has a ton of benefits, not the least of which is helping you avoid up to 85% of the repairs your air conditioner might ever need! But regardless of whether you've had maintenance done recently or not, it's still wise to be aware of the signs that you need AC repair. Read on as we cover some of those signs.