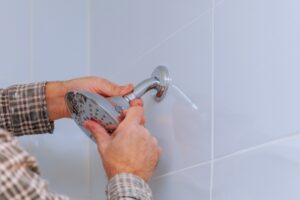 Springtime is just around the corner, and with temperatures warming up, many homeowners are considering remodeling projects in their living spaces. Chances are that if you've come across this blog post, you're one of these homeowners! Remodeling your bathroom is very popular, and can be a very fun, project. But a mistake that homeowners make far too often is trying to do this project completely on their own, with no help from a professionally trained plumber.
Trying to tackle a bathroom remodel on your own could possibly damage your plumbing system, or you could accidentally do part of the installation wrong because of improper measurements. But when a qualified professional, you'll have a team who is happy to share with you some of the most important considerations to make when planning a bathroom remodel.
Reach out to our team when you're ready, and in the meantime, consider these factors before jumping in.