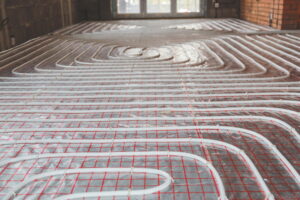 Winter is really just right around the corner in Cedar Rapids and with it comes cooler temperatures and an increased emphasis on heating. We all need reliable heaters to get us through the cold months of winter, but for whatever reason, more traditional boilers and forced-air furnaces may not be right for you.
If you're ready to replace an old heater or simply install a new one, you might consider a radiant heating system. The installation cost tends to be higher than more traditional heating systems, but there are substantial benefits that go along with it.
What is radiant heating? We've spelled out a few quick answers below.