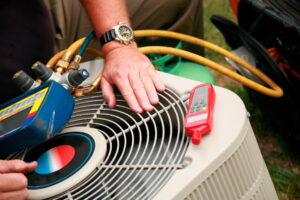 So, you're frustrated with your air conditioner. We get it! Most of the time, when customers or other readers get to this blog, it's after a long and complicated ordeal with their air conditioning systems.
Perhaps it's not cooling certain rooms, it's making noises, or worse, it's shutting down completely. What gives?
Well, many things can give. Unfortunately, it's nearly impossible to diagnose an air conditioning system via blog post, or even on the phone. A professional HVAC technician will almost always need to take a closer look at the system and check under the hood.
With that in mind, there's no problem with informing our customers about some of the potential problems that could be happening, and giving them a few strategies to help deal with them.
Here's a hint though, the best strategy you could do right now is invest in repairs for your central air conditioning in Cedar Rapids, IA.