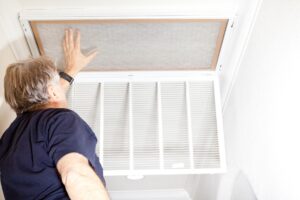 Ah, the air filter. Every air conditioner has one, and so many customers have no idea how important they are. We don't blame them, it's not like it's easy to find this kind of information unless you're following a blog like ours.
AC systems routinely go through massive amounts of air circulated through your home. They cool this air as it passes through the system, and they do so regularly in cycles. That means that all of the dust, dirt, and pet dander that's existing in your home's air will get cycled through the system. Or at least it all would if it weren't for the air filter!
The air filter is a protective component that keeps the sensitive area inside your AC from being damaged by contaminants. If it's not changed out regularly, then you could see AC repair in Waterloo, IA sooner rather than later.