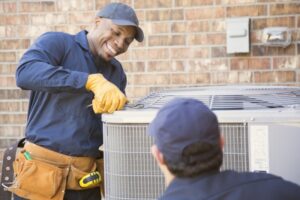 When you live in a climate like ours, it goes without saying that your household needs an efficient and effective air conditioning system to improve comfort, and even your family's health. And you need that AC system to work flawlessly, every day, every season, right?
Well, if you truly want all this, then it's essential that you invest in professional air conditioning services with a team you can rely on. This kind of partnership isn't one you just want to rush into–doing so could leave you with an AC system that's not properly sized for your home, or could be incorrectly installed, preventing it from working as powerfully and efficiently as it's meant to.
Whether you're having a new cooling system installed, or maintaining or repairing an older system, you can count on our team. But how do you know that for sure? What should (or shouldn't) you look for when shopping around for a quality HVAC contractor? Read on to find out!