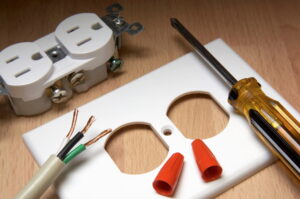 If you're reading this blog, you're likely one of our many customers who have discovered knob and tube wiring in their homes. Not only is this ancient technology something that is too old to reliably use, but it's also a safety hazard. Even insurance companies can hike up their premiums when they discover you've got knob and tube wiring in your old home.
So, what is it about this kind of wiring that makes people so nervous? And why is it such a big deal to get it replaced? Well, in order to understand the answers to these questions, we've got to do a deep dive on what knob and tube wiring is and how it's still in homes across the country. And then, when you feel confident that you need the problem addressed, you can call our team for an electrician in Des Moines, IA.
Only a licensed electrician should handle the removal and replacement of knob and tube wiring when it's found in homes.