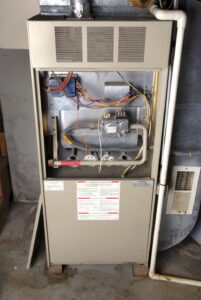 Every time the cold temperatures roll around, the first thought in many homeowners' heads is that they might need a new heating system. It's true, if your heating system is in rough shape, is a decade old, or if it's just not working the way that you want it to, then you are going to need a heating system replacement. However, the conversation shouldn't start and stop there, it's actually a lot more complicated.
Sometimes, your home needs a bit of extra help in other areas, not just with your heating system. A heating installation in Cedar Rapids, IA is certainly going to give you a boon in energy efficiency and comfort, but without proper insulation, it's not going to do very much. Insulation is used to keep the heat inside of your home, and without it, your heat would quickly escape into the atmosphere around your home.
When do you purchase a new heater and when do you get new insulation? Keep reading to find out!