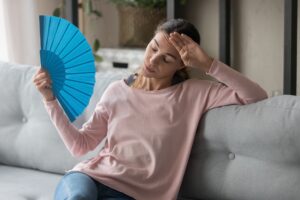 You've probably seen the news over the past few days or weeks. Half of the country is encountering record-breaking heat and, in some cases, extreme weather warning. This is causing some serious strain on the power grid as everyone begins running their air conditioners throughout the days and nights.
There's no escaping this heat if you live where we do. Air conditioning in Cedar Rapids, IA is necessary at this point, and while we've just made it to August, there's likely a lot more heat to come.
So, how can you get through a heatwave and record-breaking temperatures without breaking the bank? We'll go over some tested tips and best practices that can help you tremendously over the next few weeks–and some of these tips are free!
Just be sure to call a team of professionals if you encounter any problems, from blown-out compressors to ice forming on your coil. We can be the technicians to help you.