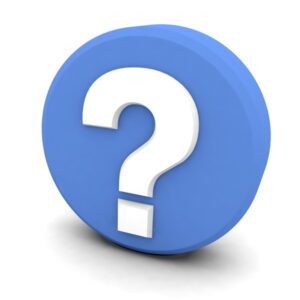 Whether you're having a new air conditioner installed or you need a repair for your existing cooling system, it's never a "set it and forget it" kind of deal. In order to operate as effectively and efficiently as possible, your air conditioner needs to be properly maintained, throughout the years. This means that you need an experienced professional to inspect, clean, and adjust the components that need it.
How often should this service be done? For a typical air conditioner, this service is needed once a year. It's a biannual service, though, for year-round heat pump systems.
When you have an AC technician over, to install, repair, or maintain your system, it's a perfect time to ask them some questions in order to gauge how to best care for your air conditioner to keep it operational for as long as possible. Read on as we uncover what some of these questions could be, and provide you with some brief answers for now.
How Often Should I Change or Clean My Filter?
Most HVAC air filters that come standard upon installation are basic air filters meant to protect the interior components of that system and not your indoor air quality. Therefore, even if you have great indoor air quality solutions in place, this particular air filter needs to be changed to ensure the proper and efficient operation of your air conditioner.
How often this should occur depends on a number of factors, including the type of filter and the level of contaminants in your home. For example, if you have a standard mesh filter and a lot of dust and/or pet dander in your home, then you'll probably need to change it out once a month during periods of AC use. If it's a pleated filter and you don't have many particles in your indoor air, then you could probably get away with changing it every 3 months.
As for permanent air filters, these need to be cleaned out based on the same frequency as above. Please be sure, if you clean yours with water, that they are completely dry before putting them back in.
Talk to an AC technician from Dalton to get a more accurate idea of how often your specific air conditioner needs a filter change!
How Can I Save Money on My Electric Bill?
This starts with purchasing an efficient air conditioner. Efficiency is how much power your air conditioner has compared to how much energy it consumes to do its job. The less energy it consumes, the more efficient it is. Naturally, you can expect a higher efficiency air conditioner to be a more expensive purchase upfront.
So, even if this isn't quite in your budget, are there still ways to save money on your electric bill? Yes! You can:
Set the thermostat at a reasonable temperature. Most people are comfortable with a setting of 78°F during the day.
Utilize your ceiling fans to better distribute the air so you can raise the thermostat setting.
Keep blinds and curtains to south-facing windows closed to reduce ambient heat. This means it will take longer during the day for your AC to cycle on for the first time.
Stay on top of those annual or biannual maintenance appointments!
How Does a Heat Pump Impact My Air Conditioning?
A heat pump essentially is a central air conditioner, with one important difference. The refrigerant process within the system can be reversed so it can provide efficient heating just as it can provide effective cooling. In fact, because it transfers heat instead of generating it, a heat pump can be even more efficient than a furnace.
So what does this mean for your cooling? That you'll receive the same great air conditioning power you can expect from a central system! Please don't hesitate to reach out to our team to learn more about these systems, and how you can get even more efficient cooling with a ductless system, which operates on heat pump technology.
At Dalton Plumbing, Heating, Cooling, Electric and Fireplaces, Inc., your comfort is our promise! To set up an appointment in the Cedar Rapids area, give us a call at the number above, email customerservice@daltonphc.com or schedule an appointment online for AC repair in Hiawatha, IA.