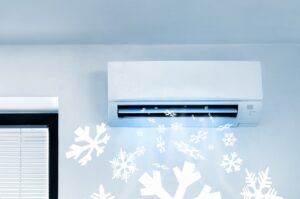 You've probably heard that ductless air conditioning in Cedar Rapids, IA is more energy efficient than some other methods of cooling, but how? Even homeowners who are broadly familiar with AC technology might get a little confused by the idea that these little mini split systems can compete with the big, centralized air conditioning units of just 5-10 years ago.
We're going to take a deep dive into the technological advancements that these systems espouse. Due to some really nifty changes in how we approach cooling, a ductless mini split system is going to be more energy efficient than other cooling systems, but only in specific situations.
After this blog post, you should be able to determine whether a ductless air conditioning system is right for your home. Or, perhaps you'll feel confident knowing that your central AC unit was the right call for your house.