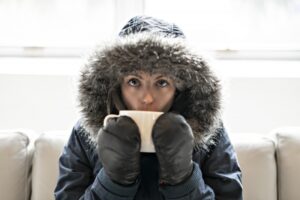 Wintertime temps are still here for a while—in fact if you believe in Groundhog Day predictions, it's here for about four more weeks, at least! This means your heating system has some time before you shut if off for the season. So if you have repair needs, you should definitely take care of them sooner rather than later.
We understand how tempting it is to put off end-of-season heating repair needs. After all, can't you just wait until you need the system again next fall?
You could, but if it's a problem also impacting your air conditioner, you'll find yourself in trouble later this spring. And if it's a big enough problem, you might have a completely broken down heater by the time you go to turn it on next fall.
But how do you know you even have heater repair needs? Read on as we uncover some of the most common warning signs, and if you discover any of them, give us a call.