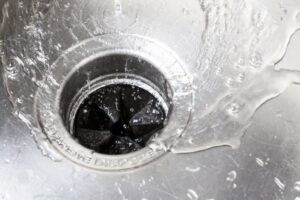 When you have a clog in a sink within your home, your first instinct is very likely to reach for a plunger… or that bottle of store-bought drain cleaning solution you keep on hand.
A plunger is always a good start. If the clog is superficial enough, you may very well be able to relieve your drain pipe with the plunger and a little bit of "elbow grease. The latter option though—the store-bought drain cleaning solution, is no solution at all.
We'll dive into the "why" behind this a bit more below, but for now, we'll just say that store-bought drain cleaners have a lot of caustic chemicals in them, meaning they eat through the clog, then keep on going to eat through the lining of your plumbing pipes over time. Read on as we uncover some more reasons this is no solution.