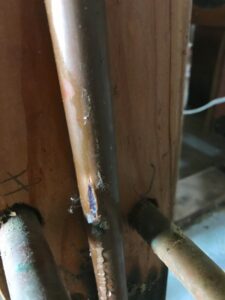 If you've lived in Idaho for even just a year, then you know we've had some pretty cold winters! And when winter comes along, you're likely pretty consumed with staying warm in your home.
But, are you ensuring that all areas of your home are staying warm? Specifically, have you given much thought to your plumbing system?
When temperatures dip below freezing, the water in your pipes–especially exposed pipes–is likely to freeze as well, without proper precautions. The problem isn't so much the freezing, but what happens as the pipes thaw… it creates a negative pressure that eventually leads to the pipes bursting.
The good news is, this damage can be prevented! Read on to learn how to avoid your pipes falling victim to cold weather this year.