Learn about Dalton Plumbing, Heating, Cooling, Electric and Fireplaces, Inc.
Mission Statement:
To show that business can be about building relationships, so people feel valued and cared for.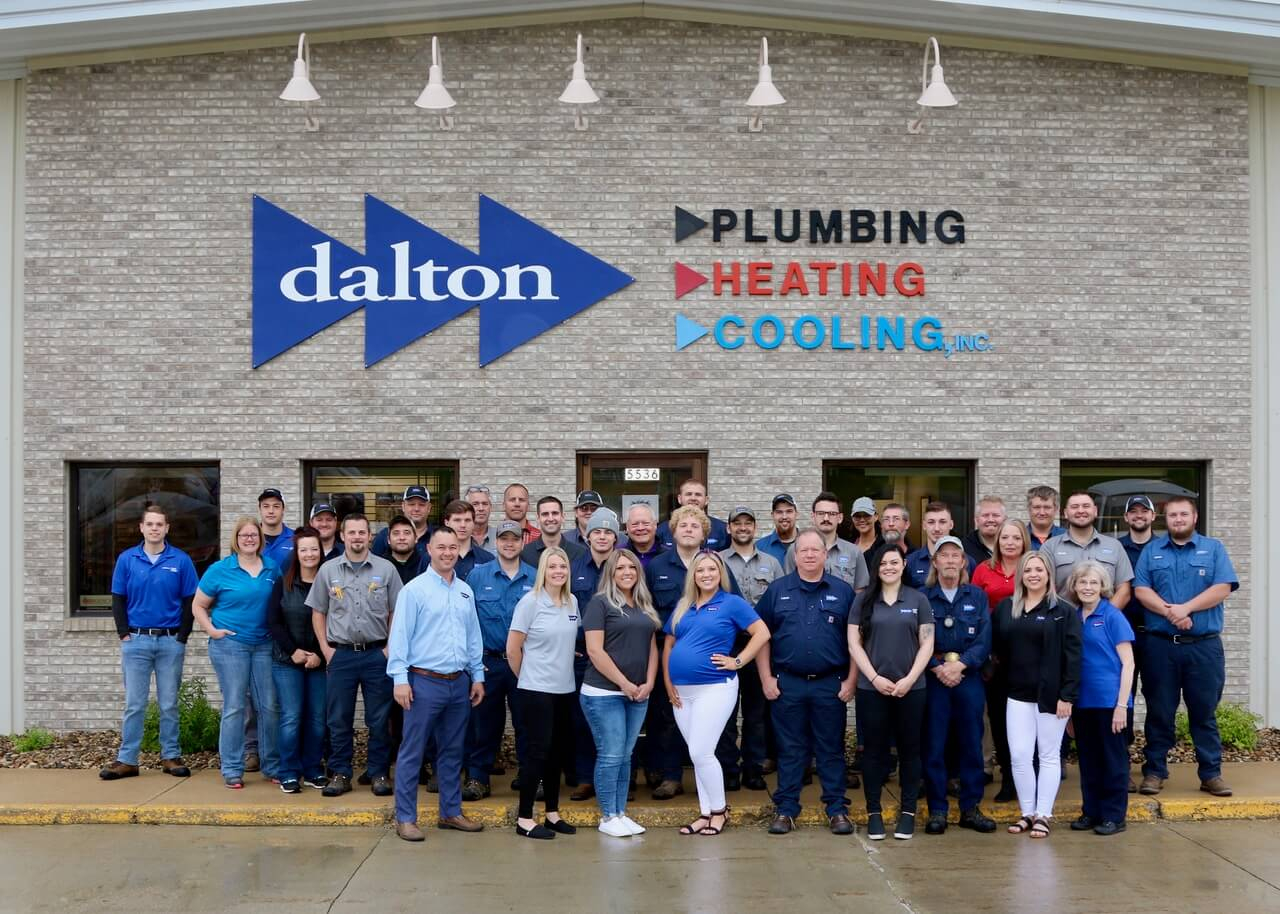 Vision:
To glorify God by making work purposeful, enjoyable, and rewarding for each individual so they can enrich the lives around them.
Since 1959, we've been firm believers that a local business should care about the community. Our hearts will always be in the work we perform. When you start treating customers and employees like they're friends and family, our work becomes a lot more enjoyable and the relationships build naturally.
Here at Dalton Plumbing, Heating, Cooling, Electric and Fireplaces, Inc., our motto is Your Comfort Is Our Promise. That's because we're not just promising you a job well done, we're also making a promise to ourselves. We want everyone to feel welcome and be treated kindly when they speak to our team, and that starts with employees who love the work they do. When you contact us, we promise you'll notice the difference.
Looking for a reliable plumbing, electric, fireplace or HVAC contractor? Call today for service in Waterloo, IA!
Service benefits you can count on
100% Satisfaction Guarantee: These days finding trustworthy businesses to devote your attention and money to can be difficult. Know that when you put your trust in us, we guarantee your satisfaction. If it isn't, we will happily uninstall your system and give you a 100% refund.
Financing: Sometimes it can be difficult to make space in our budget for home improvements. But when its absolutely necessary, or you have an emergency on your hands, it just can't be helped. In order to make your goals more financially achievable, we offer different financing plans that you can choose from.
Guaranteed Replacements: Don't be tricked by companies that install a faulty system just so they can profit from your needing repairs or replacements. If we install a heater or a cooler for you and within the year it fails three times, we will give you a free replacement for your convenience.
Expert Staff: Our staff consists of qualified experts with years of experience in the fields of plumbing, heating and cooling. With their expertise on your side your plumbing and HVAC problems will become a thing of the past. Call today and schedule one of these professionals to take a look at your home's systems and make sure everything is working properly.
Call us today to work with the most trustworthy plumbing and HVAC contractors in your area!