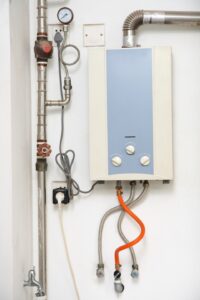 We've discussed before the benefits of having a tankless water heater. They're great upgrades for customers who really want to ditch the old and wasteful tank system, and invest in a system that can heat water as it enters your home. However, no system is perfect, and today we'd like to talk about some problems that many tankless water heater owners might be familiar with.
Remember, a water heater is designed to efficiently and effectively bring you hot water for all your daily needs. If it can't, then there's something wrong with it and you should call for water heater service in Evansdale, IA.
And, to make things crystal clear, this isn't an exhaustive list of all problems that can occur with a water heater. That list is way too long for a blog post. Just make sure you schedule a repair appointment if you think something is amiss.