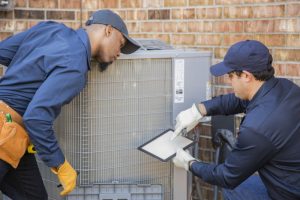 Temperatures may be relatively mild for now, but we all know that when summer hits, it hits hard. It's imperative that your air conditioner be ready!
Understandably, when an HVAC pro suggests maintenance for your air conditioner, it can be an easy recommendation to dismiss. Unless you need emergency AC repair in Evansdale, IA, you may be tempted to put off service to save money, especially if your cooling system is working "just fine."
We encourage you to change your perspective! Just like maintenance for your vehicle, routine AC tune-ups are essential to the overall performance of your climate control system in preventing repairs, improving efficiency, and extending the system's lifespan. How so? Read on!