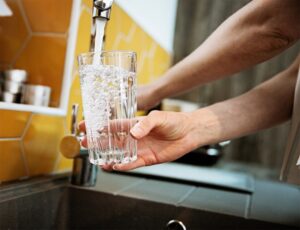 You might be wondering what we mean by this—"My water? What's wrong with my water?!"
We get it—this probably isn't something you think about too often. But we want to encourage you otherwise. Some water quality problems can be quite harmful, after all. The water you use for cooking, cleaning, and drinking has many miles to go from the water treatment plant to your home, and on the way has the potential to pick up harmful contaminants.
And then there are mineral deposits, too. Namely, calcium, magnesium, and iron. Now, these minerals are not harmful for you to ingest, but over time they are very harmful to your plumbing system and quality of life. Read on as we uncover the problems associated with what's called hard water and what you can do about it!