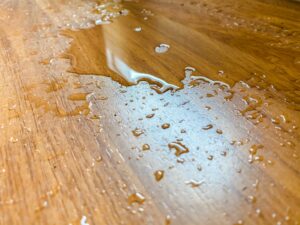 If you've been frantically searching online for what to do in this nightmare situation, then the first thing we want to say is congratulations! You've come to the right place. Take a deep breath, maybe grab a glass of water, and think about how far you've come.
Leaks can be all shapes and sizes, but they're never good and almost always frustrating. If you have a leak dripping from your ceiling, a pipe in your basement, or even coming up from the floor, then you're likely scared about the negative effects of it. The good news is that if you act fast and get the right professional on the job, you can mitigate most of the negative effects and get back to your normal life.
So, put those gloves on, grab your phone, and let's get to work! This is going to be your handy checklist for dealing with a leak and getting great plumbing service in Waverly, IA.