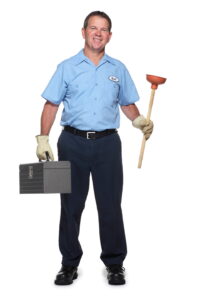 No matter what age you are, whether you're celebrating the golden anniversary this year or you just graduated high school, you probably watched cartoons at some point. They've always been fun and entertaining for kids, even in the Steamboat Willy era. But cartoons also have a habit of showing us less-than-realistic depictions of some real-life things, especially plumbing events.
A gushing water leak or a cartoonishly large wrench are usually the things people think about when they imagine an emergency plumbing situation. These aren't realistic depictions of what your plumbing emergency might actually look like. Frozen pipes or a sewer clog could be a plumbing emergency, but you've likely never seen that on TV or in the movies!
Let's talk about how you can better tell if you need emergency plumbing in Cedar Rapids, IA, or if you can wait a few days to schedule a normal appointment.