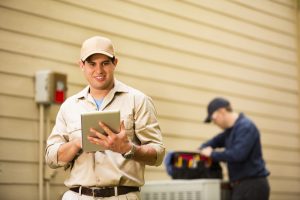 The middle of summer, of course, isn't the most ideal time to schedule a Waterloo, IA air conditioning installation. But, if your air conditioner broke down completely or has a costly repair need that makes it more economically wise to just replace the system, you may not have a choice.
Even though you may be tempted, we discourage you from rushing into this purchase. Doing so can leave you with a system that's not properly matched for your home and therefore doesn't perform as it should. Also, in the last decade there have been many technological advancements in air conditioning, and you may discover you want something completely different than what you're used to.
For instance, if you haven't thought of it yet, you'd do well to consider the installation of a heat pump!