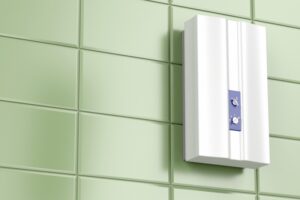 If you've chosen to have a tankless water heater installed on your property, it's probably due to their high energy efficiency and effectiveness at providing you with hot water throughout your home. Tankless systems are much more capable than their storage tank counterparts of handling periods when you're away, as they aren't as susceptible to heat loss and water waste.
Tankless water heaters in Cedar Falls help numerous homeowners throughout the country save a lot of energy, which equates to lower utility bills. However, tankless water heaters are not immune to repair needs. When these needs crop up, you want a team on your side to get the system back to its full functionality. We are that team.
Of course, it also helps to know some of the signs that you do in fact need repairs. Read on to learn more!