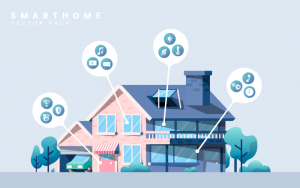 Are you utilizing a smart thermostat to control your HVAC systems? How "plugged-in" is your home entertainment system? How about your lighting or security systems?
We're alluding to the benefits of an increasingly popular service here–home automation installation. if your home isn't yet a "smart home" allow us to be the first to fill you in on the numerous advantages of making it one. While we might not yet see something like The Jetsons cartoon or a Disney movie, technology has taken significant strides in the last couple of decades to get us there.
Read on as we uncover the benefits of home automation and how you can make your home smarter.