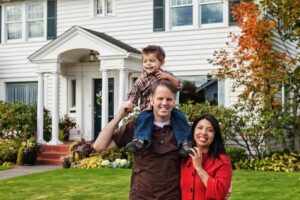 Buying a "new" home is very exciting. But what if the home that's "new" to you was actually built decades ago? While we don't think it's haunted or anything, there is still a very good chance you could be dealing with some structural repairs when you move in. It may impact your home's wiring, HVAC efficiency, and plumbing.
Plumbing is especially important here. The material that was previously used for plumbing pipes corrodes faster than what is used today, which can pose a problem.
Fortunately, you have our team on your side, ready to help. We're here for any and all of your plumbing needs. Read on as we uncover some of the common plumbing problems owners of older homes run into.
Older Plumbing Materials
As we alluded to above, having an older home means you have older plumbing materials, too. Even a home that is just 30 years old might have outdated pipes. Some older plumbing was designed with galvanized steel, which is corrosive. Other plumbing systems were constructed with lead, which is dangerous–in fact, it was banned in 1986 because of the health hazards that were found to be associated with it.
When both galvanized steel and lead piping became a thing of the past as far as home construction is concerned, polybutylene became the chosen pipe material. Unfortunately, these didn't react well with the chemicals in most municipal water systems.
Today, PVC and PEX are the plumbing pipes of choice.
Shifting Soil
The thing about older homes is that throughout the years, these homes "settle" and the soil beneath them shifts. As a result, the pipes beneath your home's foundation can start to "belly," or rather they start sloping and restricting water flow, causing both blockages and leaks.
The most potentially damaging type of leak, in this case, is a slab leak, which is a leak that occurs beneath the slab foundation of your home. We consider these types of leaks to be a bit insidious since they often aren't noticed until they've already done a bit of water damage.
There are some signs you can watch out for, for both slab leaks and bellied pipelines, such as drain backups, warm spots on the flooring, and foul odors coming from your drains.
Tree Root Infiltration
Did you know that even the smallest pinhole leak in your sewer line can attract your landscaping? Things like tree roots are attracted to the fertilized water coming from your leaky sewer line, and therefore can grow into it, causing blockages and further plumbing damage.
Poor Installation
Another fairly common plumbing problem faced by older homes is poor installation. If you didn't originally hire a trained and experienced professional to install your plumbing pipes and fixtures–or if you moved into an older home and had no control over who did the plumbing installation, you might run into loose pipes and leaks as a result.
The best thing to do whether you have a leak or plumbing problem, or even suspect a plumbing issue, is to give our experienced team a call!
At Dalton Plumbing, Heating, Cooling, Electric and Fireplaces, Inc., your comfort is our promise! To set up an appointment in the Cedar Rapids area, give us a call at the number above, email customerservice@daltonphc.com or schedule an appointment online for plumbing repair in Cedar Rapids, IA.