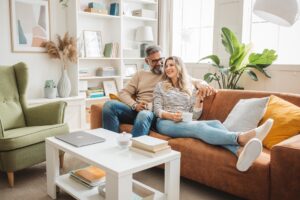 The terms "winter" and "AC" don't look like they belong in a sentence together, right? Who wants their air conditioner blasting cool air during the coldest months of the year? Certainly not us.
But that's not really what we're talking about today. As much as we don't want to think about air conditioning during the wintertime, it's still in your home and it's practically a member of the family. For how much we use AC on a regular yearly basis, it's essential to keep it in good shape even in the months you're not using it.
So, if your air conditioner encountered a serious issue during the summer, it's likely that you'll still need AC repairs in Cedar Rapids, IA. And the good news is that these repairs can be done during the wintertime when schedules are open and air conditioning techs can take their time.
1. Affordability
First things first, getting your air conditioner repaired during the winter is going to be a bit more affordable than trying to get it fixed in the summer. Let us explain.
Air conditioners are all being used to their fullest ability in the summer, which means that our team is scrambling to meet everyone's repair demands. We can't necessarily schedule everyone in at a convenient time, which means we might be working overtime just to fix your system. This can be bad for a budget, especially when a heatwave is approaching and we're trying to meet demand.
During the winter, we can take our time addressing your air conditioner's problems. We can prepare it for the future and make sure that the entire system is inspected properly.
2. Planning
Sometimes it just works out better in everyone's favor if things get planned far in advance. Wouldn't you like to plan out your air conditioner's repairs so that you have the savings to pay for it, and you don't have to dip into your retirement?
If we can repair your air conditioner during the winter, we can do it on a schedule where it works for you. You can work with one of our financing options to pay it off in a few months and be ready for the summer ahead without panic.
3. Efficiency
Simply put, an air conditioner that's taken care of will perform more efficiently. This means it will use up less electricity next summer.
We know that this doesn't necessarily mean repairs in the winter will make your system more efficient, but the earlier you get your system fixed, the more likely it will run efficiently in the future. (And the less likely you'll deal with compounding issues)
4. Potential Replacement
What if repairs are too expensive or just not worth the cost? This is a possibility, and you'll need to think about a replacement if so.
This is not a decision you want to make in a split second when temperatures are on the rise. Find this information out earlier so you can make a sound financial decision.
5. Peace of Mind
It just feels better working ahead of time for a system that you'll depend on in the future. Being responsible goes a long way towards making us all feel better, and that sure counts for something in our book.
At Dalton Plumbing, Heating, Cooling, Electric and Fireplaces, Inc., your comfort is our promise! To set up an appointment in the Cedar Rapids area, give us a call at the number above, email customerservice@daltonphc.com or schedule an appointment online.