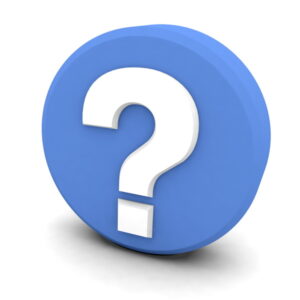 For many homeowners, maintenance may seem like "just an extra service to pay for," until you join a membership club like ours. Professional maintenance pays you back over the years, by improving efficiency, reducing repair needs, and extending the lifespan of your home comfort systems overall. And joining a membership club will provide you with even more benefits (especially if you join ours!)
The Dalton Complete Home Comfort Membership Plan is just one monthly fee and covers all your home's systems; HVAC, plumbing, electrical, fireplace, and indoor air quality. Plus membership affords you a number of advantages. Read on to learn more!
Maintenance Club Benefits
Maintenance is a service, and being a part of the Dalton Complete Home Comfort Membership Club is about so much more than just getting a service. What we provide is a worry-free solution at a low monthly cost that keeps your HVAC, plumbing, electrical, and fireplace equipment running smoothly and efficiently. Need a repair? If something breaks down within your home, members get priority service, plus a discount on repairs, in addition to other benefits, including:
24-Hour Emergency Service
100% Comfort Guarantee
20% Loyalty Discount on Parts & Repairs
Lifetime Warranty on Parts & Labor (with parts installed by Dalton technicians)
Discounted After-Hours Fee
Minimum of 3 Scheduled Visits Each Year
Exclusive Members-Only Discounts
Save up to $30 per Month on Utility Costs
Importance of Routine Maintenance
We understand what our valued customers want–a one-stop-shop for their total home comfort needs. This is why we provide such a comprehensive membership at a low cost. We want the best for your systems and your home comfort too!
Routine maintenance improves efficiency, as we mentioned above. It does this by allowing our technicians to thoroughly clean and adjust the components that need it. In an HVAC system, this reduces any resistance there is to airflow or overall operation, meaning your air conditioner or heater "doesn't have to work as hard" to do its job, therefore lowering your energy bills. For your plumbing, electrical, and fireplace equipment, this means these systems can operate at their best, giving you peace of mind that their operation is safe and effective.
The inspections and checks included in our program benefits reduce repair needs, because it helps us spot small, natural wear-and-tear problems before they even have the chance to grow into something more catastrophic. In fact, maintenance can help you avoid up to 85% of the repairs an HVAC system might ever need in its lifetime!
What Doesn't a Maintenance Plan Cover?
There are very few exceptions to our membership club coverage. The lifetime parts warranty, for example, does not cover heat exchangers, compressors, or control boards. These are the most essential parts of an HVAC system, and when they fail, it's typically more economically beneficial (and in some cases, safer) for you to upgrade to a modern HVAC system. We're happy to provide you with more details and help you explore your options!
At Dalton Plumbing, Heating, Cooling, Electric and Fireplaces, Inc., your comfort is our promise! To set up an appointment in the Cedar Rapids area, give us a call at the number above, email customerservice@daltonphc.com or schedule an appointment online for HVAC maintenance in Cedar Rapids, IA.