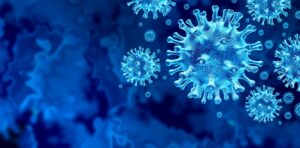 We talk a lot on this website about the importance of proper temperature control and professional HVAC work like maintenance and repairs. One huge aspect of HVAC that we don't talk about as much as we should is indoor air quality. The quality of your air matters just as much as the temperature, and it can have some huge implications for your home and health.
This blog post is going to highlight a few reasons why your air quality is important, and why certain members of your family, friends, and guests might have trouble being in your home for long periods of time if the air quality isn't dealt with.
Our team has the resources to help you. With an air filtration system in Cedar Rapids, IA, you can siphon out all of the contaminating particles that might cause someone with asthma, COPD, or other illnesses to undergo severe respiratory distress.
The Dangers of Poor Air Quality
In order for us to explain just how important an air filter can be, we need to talk about some of the dangers that come with contaminants in your indoor air. Now, let's be clear, these contaminants are not going to be in every home. But they can also be inside of a home no matter how much you decide to clean it with conventional tools. VOCs and construction materials can linger in a home even if it looks spotless to the naked eye.
So, here are some reasons to consider investing in an air filtration system or air purifier to set things straight and keep your air in good shape.
COPD. COPD stands for chronic obstructive pulmonary disease, and it's basically a catch-all term for many different diseases that obstruct or hinder the respiratory process in people. This can normally be treated with lifelong therapies, medication, and more, but it can also be worsened by poor air quality. Think about it, contaminants in the air can cause COPD symptoms to become worse over time, especially with other factors involved.
Asthma. Asthma is probably the most well-known respiratory problem that people are aware of, but it's one of many. Contaminants in your indoor air can negatively impact people with asthma to the point of being dangerous. Contact our team to invest in the right system or to learn more about ways to deal with dirty air for those afflicted with asthma.
Elderly relatives and guests. You don't necessarily need a respiratory illness to feel the negative impacts of dirty air. Especially if you've got many frequent guests or elderly family members, you're going to want to make sure your home's air is breathable and fresh.
Mold infestations. Mold can take root in your home if the spores aren't dealt with. They are usually found throughout the air of a home, so an air purifier can nip this problem in the bud.
Cooking smoke and VOCs. VOC stands for volatile organic compounds and they're things like spray paint residue, cooking smoke, and other contaminants that can be hard to root out without an air filter.
It's time to contact our team for a solution to your indoor air quality issues.
At Dalton Plumbing, Heating, Cooling, Electric and Fireplaces, Inc., your comfort is our promise! To set up an appointment in the Cedar Rapids area, give us a call at the number above, email customerservice@daltonphc.com or schedule an appointment online.