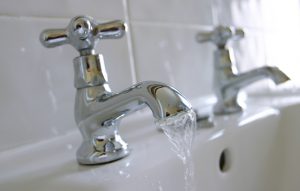 In the last few years, water quality problems in the Midwest have brought to light what exactly could be threatening the water we all drink and bathe with. The good news is, our water goes through heavy filtration at the municipal level, and we do not have problems of a large magnitude as a result.
However, water has a long way to go from that water plant through the pipes and into our homes. Contaminants and minerals can get picked up—these particles in your water can have a significant impact on your household, not only for your health but your quality of life, too. For this reason, it's vital that you invest in professional water testing in Cedar Falls, IA, particularly if you've never had it done before.
Should You Be Concerned?
There have been more and more instances in the news about the presence of contaminants and carcinogens cycling into the environment and our water supply. Excess minerals, as well as metals leached from the soil, aren't always able to be removed by municipal purification systems, meaning these contaminants can enter our home via the water we drink.
While not all contaminants are actually harmful to ingest, they can certainly impact the taste of the water and the quality of your life.
The good news is, our team has the right combination of water treatment systems to help resolve these water quality problems.
Which Water Treatment System Should You Install?
This will depend on the level of contamination found in your water, and the types of contaminants. There may be excess minerals or metals in it. It could even contain bacteria or other microorganisms. The fact of the matter is, you may be just fine with one type of water treatment system, or you could need a combination of 2 or more.
The water treatment systems we install and service include:
Reverse Osmosis: A reverse osmosis system will effectively filter impurities out of drinking water.
Water Filtration System: The right water filtration system helps to ensure cleaner, fresher tasting water in your home.
Water Softener: Hard water minerals aren't harmful to you but they slowly eat away at your pipes. They also don't allow soap to dissolve completely, leaving you feeling the residue after a shower, and leaving your clothes susceptible to breaking down after being washed.
Salt-Free Water Softener: Standard water softeners use salt do to their job, but these new salt-free systems offer another option.
Are you concerned about the quality of your water? Or maybe you've never had a problem, but you came across this blog or another and are wondering if you should have your water checked out. We believe it's always better safe than sorry! Please don't hesitate to contact us for your water testing services so we can make an accurate diagnosis and help you make an educated decision on your water treatment system installation.
At Dalton Plumbing, Heating, Cooling, Electric and Fireplaces, Inc., your comfort is our promise! To set up an appointment, give us a call at the number above, email customerservice@daltonphc.com or schedule an appointment online.