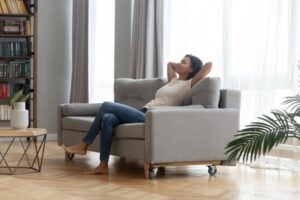 Did you know that your indoor air quality can actually be worse than the quality of the air outdoors? At least, this is the case if you don't have the right indoor air quality products and services in place!
When folks hear "indoor air quality" they tend to think of their air conditioners and heaters–in other words, the temperature of their home. But air quality is about so much more than just temperature. It considers the humidity levels of the home, if there are contaminants present, and even how easily viruses can be transmitted.
The right mix of indoor air quality solutions, expertly installed by our team of professionals, will help ensure your home is as comfortable and as healthy as possible for the years to come. One such option is an air purifier, and there are many different types! The benefits of using an air purifier include cleaner, more breathable air, and reducing the risk of virus transmission.