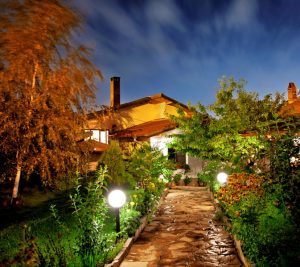 When you think about the landscaping of your home, what comes to mind? If you're like the average homeowner, the types of flowers and trees you'll plant, and whether you'll go with grass, or some type of wood chip or rock ground foundation is probably also a consideration.
But, what about your lighting?
Outdoor lighting is not something many people think about too much when moving into a new home or planning to redo their landscaping in an existing home, but it should be! There are a number of ways in which outdoor lighting, professionally installed by a Waterloo, IA electrician, can improve your home's landscaping, making it both visually appealing and functional.