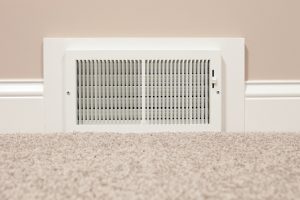 The ductwork in your home is vital for your overall comfort. Even if you only have one ducted system, it cannot operate properly without healthy, whole ducts. That makes it a pretty big deal when your ductwork encounters trouble like a leak or, worse, a disconnect.
Ductwork that is struggling is going to be an issue that requires professional repairs sooner than later. After all, there are plenty of problems that will result from leaving your ducts in disarray. Let's look at how duct problems can impact your comfort and how our team can help address them quickly and effectively.
Why Your Ducts Are Important
As we established above, your ductwork is the pathway that your clean, temperature-controlled air travels along to get into the different rooms in your home. Without your ducts, that airflow has nowhere to go. However, even with your ducts, your airflow can encounter trouble. Why? Because leaks or disconnects are going to hinder it too.
Your ducts play a highly important role in your comfort so it makes sense to invest in them every once in a while.
What Problems Can Ductwork Encounter?
Your ducts are tucked away behind walls, or in the ceiling, or in your crawlspace. It may come as a surprise that they can encounter problems but it is true that they can and will. Mainly age and regular use can cause your ductwork to deteriorate and develop physical problems in the form of splits, holes, and other types of leaks.
The Consequences of Leaking Ducts
If your ducts have leaks in them it may lead to some negative effects such as:
Reduced airflow
Higher energy bills
Reduced comfort
Dirty air
More HVAC system repairs
Combatting Problems in Your Ductwork
If you are noticing that there are signs of leaks in your ducts, such as rooms that aren't getting the cool air they need or persistent hissing noises in the home, it is worthwhile to reach out to professionals for assistance. Our professional technicians have the services needed to get your ductwork back in order.
We can start by testing your ductwork to assess the issue and pinpoint where the problem may be. Then we can provide duct repairs to seal up any leaks or holes in this home system. This will restore the steady flow of air to the entirety of your home again.
Leave the duct tape where it is and contact our team for the duct services in Cedar Rapids that you need to achieve the optimal comfort level in your home. We can help you get the best performance for the longest amount of time from your air ducts without a hassle.
At Dalton Plumbing, Heating, Cooling, Electric and Fireplaces, Inc., your comfort is our promise! To set up an appointment, give us a call at the number above, email customerservice@daltonphc.com or schedule an appointment online. Reach out today to set up a visit from a technician in Cedar Rapids to clear out your ductwork testing, repairs, and more.