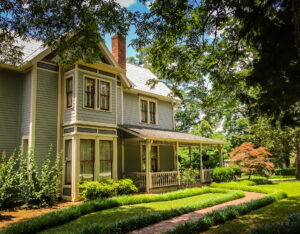 Plumbing is one of those topics that affects our lives in more ways than we think. Since the dawn of the 21st century, we've depended on plumbing appliances to help us get rid of wastewater, clean our clothes and homes, and even to wash dishes. This means that customers need to be more vigilant than ever about their home efficiency and how it relates to their plumbing.
For instance, old our outdated plumbing appliances can use a lot more water than they're supposed to. An old washing machine will use 2-3 times more water than a new, high-efficiency one, which means you end up paying more over time. It's upgrades like these, and more help from our team, that can help you improve your water efficiency in the bathroom and kitchen.
So, let's talk about a few tried and tested solutions that can reduce your home's waste while keeping you more comfortable.
High-Efficiency Appliances
As we mentioned earlier, old and outdated plumbing appliances can really be a bummer. Once you find out that your showerhead or faucet uses more water than three other showerheads combined, it can make you not want to use it anymore.
Luckily, these kinds of improvements can be affordable and exciting. Newer bath and kitchen upgrades can aerate your water so it feels like you're getting the same water pressure, with less water involved. A new washing machine or dryer will cut down on costs and sometimes even take up less space, allowing you to have more storage and cleaning supplies in your laundry room. Anything is possible!
Bathroom Upgrades and Remodels
Bathrooms can feel old, fast. That's why bathroom remodels and upgrades are so popular. We won't talk about the aesthetic of your bathroom (that's more for you to figure out), but we will discuss the plumbing.
If you've got an old toilet, it could be using a large amount of water with every flush. We often recommend customers invest in a high-efficiency toilet with a low-mode flush, as well as a high-mode flush, each designed for different uses. This can substantially cut down on your water usage and help remove waste from your home.
Outdoor Appliance Installation and Repair
Do you do a lot of gardening? There are a lot of people this time of year who spend hours upon hours in their gardens. It's an incredibly healthy hobby and something that can yield delicious results!
However, gardening and other landscaping require a large amount of water. This can usually be done with hoses and water connectors, but those can start leaking and have problems on their own. Unfortunately, water usage is one of the main problems that need to be solved when trying to garden or landscape.
We can help you invest in an outdoor plumbing appliance that can do things like utilize rainwater to cut your need for city water. We can set you up with an outdoor sprinkler system that's automated, an outdoor faucet that can handle inclement weather, and more. Just schedule a consultation with us and we'll see where things can be improved!
At Dalton Plumbing, Heating, Cooling, Electric and Fireplaces, Inc., your comfort is our promise! To set up an appointment in the Cedar Rapids area, give us a call at the number above, email customerservice@daltonphc.com or schedule an appointment online.