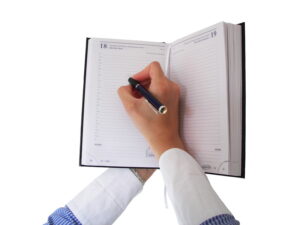 An HVAC "tune-up" or maintenance ensures that your heating and cooling systems perform as efficiently and effectively as possible, for as long as possible. During maintenance, our technicians thoroughly clean, inspect, and adjust any components that need it–making sure everything is working as flawlessly as possible.
This increases the lifespan of the system, helps it perform more efficiently, and reduces repair needs by up to 85%!
Just like any other big piece of electrical equipment, including your car, even your heating and cooling systems will suffer from natural wear and tear throughout the years. You might have a minor issue, like a worn-down motor bearing, that our techs can locate and fix during your tune-up… but if you had skipped that tune-up and that problem was missed, it could lead to the motor overheating and your system completely breaking down.
If you have a standard furnace or central air conditioning system, you should have your unit tuned up annually. For your cooling system, it's best to get this done in the spring, and for your heating system, it's best to do it in the fall. And if you have a year-round heat pump, you should have professional maintenance done twice a year.
Read on to learn the answers to some of our most common HVAC maintenance questions.
Benefits of a Maintenance Plan
HVAC companies throughout the country typically offer some type of service agreement, where you pay a yearly or monthly fee to have a contractor perform maintenance on a pre-scheduled basis. Not all maintenance plans are created equal, though! And ours comes with many benefits.
In addition to longevity and increased performance, when you sign up for Dalton's Maintenance Membership Club, you'll receive:
24-Hour Emergency Service
100% Comfort Guarantee
Prolonged Equipment Life
20% Loyalty Discount on Parts & Repairs
Lifetime Warranty on Parts & Labor with
Parts Installed by Dalton Technicians*
Discounted After-Hours Fee
Minimum of 3 Scheduled Visits Yearly
Exclusive Member-Only Discounts
Savings Up To $30/Month on Utilities
*Must be a continuous member. Lapse in membership agreement or 60-days past termination voids parts warranty. Lifetime warranty is valid only for the current homeowner and is non-transferrable. Some part exclusions apply.
How Long Does a Tune-Up Usually Take?
This can be dependent on outstanding factors such as the type of HVAC system you have, the size of your home, and if it's been more than a year since your last maintenance appointment. However, a general rule of thumb is that a professional tune-up takes about 1-2 hours.
Tips For Maintaining a System at Home
There are not a lot of maintenance tasks we encourage homeowners to do on their own, as it can ultimately do more harm than good to the system. However, there are a couple of basic things you can and should do on your own that will help maintain your HVAC systems.
Change the Air Filters: The air filters that come standard with HVAC systems are in place to protect those systems from dust and other debris that can harm the interior components. If they get too clogged up, it can restrict airflow and cause subsequent problems. The best thing to do is to change out these air filters every 1-3 months.
Keep the Area around the Unit Clear: Whether it's your outdoor central AC unit or your furnace, you want to make sure there's no debris, rags, or anything else within a couple feet of all sides of the system. Clutter can restrict airflow and efficiency; in the case of a furnace, it could potentially be harmful.
If you ever have any questions about maintaining your air conditioner, furnace, or heat pump, please don't hesitate to reach out to our team.
At Dalton Plumbing, Heating, Cooling, Electric and Fireplaces, Inc., your comfort is our promise! To set up an appointment in the Cedar Rapids area, give us a call at the number above, email customerservice@daltonphc.com or schedule an appointment online for professional HVAC maintenance in Rochester, IA.