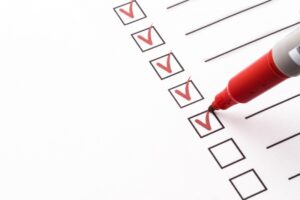 Summer arrived in the blink of an eye and now we're already halfway through. This is the perfect opportunity to check in with your home, your air conditioner, and yourself. One question that you should always ask yourself is this: "Is my air conditioner getting the job done?"
Summer is a busy time of year. The kids are out of school and at home, you're planning vacations, and spending time outdoors. Because of all this, you might let your air conditioning services fall to the wayside. We don't want you to do this, though. You should always keep your AC services at the forefront of your mind throughout this process.
If you're ready to tackle any AC problems that you might have, then it's time to schedule an appointment with our North Liberty AC repair company. We're available to get you high quality service that's going to improve your AC services without costing too much.
A Mid-Summer AC Check In
Now that it's July, it's important that you check in with a few different things with your air conditioner. Let's run through a few of them.
Are You Cool Enough?
This is the most important question to ask yourself when you reach that halfway point through summer. If you're not cool enough, then you definitely have something going wrong with your air conditioning system that's worth addressing.
We know that it can get hot in our area, but honestly, it should never be so hot that you're struggling to get your air conditioner to perform. If that's the case, then you definitely need a team of professionals by your side to address the root of your issue. Our team can do this for you. We understand a wide variety of factors that might plague your air conditioning system. We can take a lot at your system and pinpoint the source of the issue fast.
How Much Are You Spending?
The next thing to check in on is how much you're spending on your air conditioning services. You might notice that you spend a little more on your air conditioning during the height of the summer. This makes sense because when it's hot out you're going to run your system a little more often. Although this might be the case for a moment, it should never be the case for the entire summer. If you're noticing that you're spending way more than you're used to on monthly bills or more on repair work, then you need to get help from our professionals.
What's Your Indoor Air Quality Like?
Your home's indoor air quality should be pretty constant throughout the summer. If you start to notice that yours has taken a decline during the summer, then it's important for you to schedule an appointment with our professionals. Your air conditioning services and your indoor air quality go hand in hand. This is why we want to make sure that you have quality care for your home.
At Dalton Plumbing, Heating, Cooling, Electric and Fireplaces, Inc., your comfort is our promise! To set up an appointment, give us a call at the number above, email customerservice@daltonphc.com or schedule an appointment online. Reach out today to set up a visit from a technician in Cedar Rapids to clear out your ductwork testing, repairs, and more.