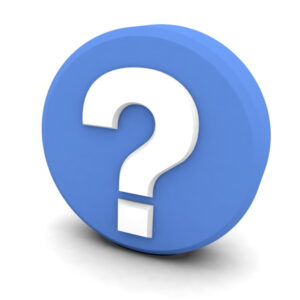 There is only one scenario where it would be too late for you to schedule air conditioning maintenance and that is if the air conditioner has completely broken down, to the point that it is beyond repair.
Maybe your 15+-year-old system had a compressor failure. Or maybe you let a refrigerant leak go on too long and the system has died as a result.
Chances are, this actually isn't the case for you. But if you skip maintenance consecutively each year, this could be your story. And consecutively is the magic word, here. Consistency with maintenance is much more important than the time of year you actually have maintenance done. Yes, we do generally recommend this service in the spring, before temperatures rise and you actually need the system on an hourly basis. This lets you get your tune-up on our schedule right away and lowers your risk of facing AC trouble when you need your system the most.
However, if you at the very least commit to getting air conditioner maintenance done once a year, it's never too late. Here's why this is so important:
The Importance of Routine AC Maintenance
Maintenance tune-ups are a service that every air conditioner needs on a regular basis–every year in fact. If you have a heat pump that provides you with both cooling and heating, it means that you need the service twice a year. And this is why:
Summer Doesn't Take a Holiday
If you've lived in our area for even just a year, then you know how scorching and uncomfortable our summers can get. Sure, our winters are bitterly cold, however, summertime's contrast is enough to make you sweat just thinking about it–that is, if it's not too humid to sweat!
Regular air conditioner tune-ups ensure that your AC is always ready to operate at its best, every summer–and when we have an unexpected heatwave in the spring or fall!
Maintenance Lowers Your Cooling Costs
We estimate that every year an air conditioning system goes without maintenance, it actually loses about 5% of its efficiency. This loss gets even steeper as the years go by, until you find yourself paying for an air conditioner that's running much longer than it should and not actually keeping you as comfortable as it could.
Tune-Ups Help You Avoid Sudden Breakdowns
The biggest reason most homeowners decide to invest in routine professional air conditioning maintenance is that it helps prevent your system from breaking down unexpectedly when you need it the most. There are plenty of hot days ahead, and the last thing you need is an emergency air conditioner breakdown.
Maintenance Prevents Repair Needs
Maintenance helps our technicians spot problem areas that could end up being huge headaches later on. In fact, maintenance can prevent up to 85% of the repairs an air conditioner may ever need in its lifespan! This is because by managing them right when they're found, they won't grow into bigger emergencies.
When you're ready to schedule professional AC maintenance in Cedar Falls, look no further than Dalton Plumbing, Heating, Cooling, Electric and Fireplaces, Inc. Contact us today!