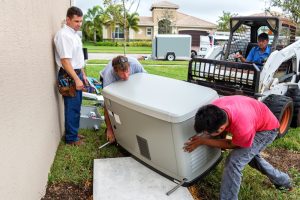 When a storm rolls through town or high winds take out a power line, it can be a stressful situation. After all, you don't want to be without power for an extended period of time. However, if you are the proud owner of a whole-home generator though you won't have to worry about being without power anytime soon.
These systems are able to provide several hours and even days-worth of power for your home should something cut off the energy provided by the city.
With all that said, a generator in need of repairs won't be able to provide the quality of service that you'd usually expect. It is vital to get generator repair in Cedar Rapids as soon as you notice a problem. The team at Dalton Plumbing, Heating, Cooling, Electric and Fireplaces, Inc. is here to help ensure your generator is as reliable as it is meant to be. We can start by letting you know what the warning signs are of a problem with your generator.