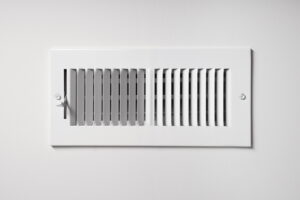 If you've been considering a new air conditioner lately, and you believe you might need a heating system too, then a heat pump installation may be just what your Vinton area home needs. Heat pump systems are versatile and energy-efficient, which we will get into more below.
One of the common questions get about heat pumps though, is how long should they last? Given that these are year-round systems, do they last less time than a traditional central air conditioner? Not necessarily!
When properly maintained–this means getting a professional tune-up every 6 months–your heat pump should have a useful service life of 10-15 years. Read on to learn more about these systems, and when you're ready to schedule installation, go ahead and give our team a call!
How Does a Heat Pump Work?
A heat pump actually functions much like a traditional central air conditioner does, actually.
Both central air conditioners and heat pumps draw in the hot air from your home. This hot air travels across the coils in the system, where it is cooled by the refrigerant. The remaining hot air is expelled outdoors while the chilled air is returned to your home via the blower fans and ductwork.
The difference with a heat pump is that the refrigerant process can actually be reversed. This means that the heat pump operates as both an air conditioner and a heater. In fact, when operating as a heating system, it actually works more efficiently than a furnace, because while a furnace generates heat, a heat pump transfers it, which draws less energy.
Benefits of a Heat Pump AC System
There are a number of benefits to a heat pump AC system. First off, as we mentioned above, it can also function as a heating system, and a much more efficient one at that.
Heat pump systems are also available as ductless systems. Rather than having a series of ducts and vents throughout your home, you can have a ductless heat pump, which includes one outdoor unit and up to 4 indoor air handlers, which can be mounted on the walls in the rooms you need cooling or heating. This saves space, plus eliminates potential indoor air quality issues that ductwork can bring.
Common Heat Pump Issues
One of the most common heat pump issues we see our customers run into, especially if they haven't been keeping up with biannual heat pump maintenance, is a stuck reversing valve. The reversing valve is the component that makes it possible for a heat pump to switch from cooling to heating mode, and vice versa. It directs the refrigerant in the opposite direction to make this happen.
Other common heat pump issues really only occur if your system was improperly installed to begin with, or wasn't well-maintained. This is why you should work with a trusted local contractor, and not an amateur or an overly enthusiastic "DIYer."
At Dalton Plumbing, Heating, Cooling, Electric and Fireplaces, Inc., your comfort is our promise! To set up an appointment in the Cedar Rapids area, give us a call at the number above, email customerservice@daltonphc.com or schedule an appointment online for heat pump service in Vinton, IA.