Why Do I Need a Plumber to Remodel My Kitchen?
Whether a homeowner is currently aware of it or not, they may be able to greatly benefit from having their kitchen remodeled. Enhancing any areas of one's home can bring a lot of benefits, but a kitchen has an exceptional amount of effects on the atmosphere of a home. Since the kitchen of most homes is one of the most utilized areas, enhancing and upgrading it will have a great amount of positive impacts on the atmosphere in the property. However, hiring a professional plumber is always the best way of going about it.
A kitchen remodeling company will usually be required to work alongside a professional plumbing company. This is because a great amount of the kitchen is encompassed by several sets of drains and pipelines. A home's plumbing system is connected to the home by several different components, all of which are composed within a centralized unit. When one area of a home's plumbing system fails, the entire home will most likely become affected in some way. This is because all of the pipelines within the plumbing system are connected to one another.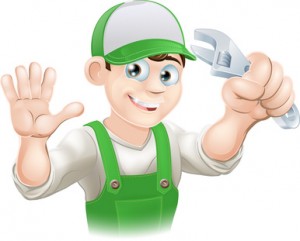 Why does a plumbing company need to work alongside a kitchen remodeling company? The answer is quite simple, yet perfectly fine to question. A homeowner may think that they are spending more on services than they would be if they were to hire one single company to take care of their remodeling needs. However, this may not be possible. Most kitchen remodeling companies will solely specialize in moving amenities, cabinetry, appliances, and wall fixtures from one place to another, as per request of the homeowner. Their handling of the plumbing system is not recommended because most remodeling companies are not versed well enough on the mechanics of the majority of a home's pipes and drains. A plumbing company assures the homeowner that their pipelines are placed in areas where they will provide them with the greatest efficiency and usability. If pipelines are placed in awkward positions, then a malfunctioning of the plumbing system is very likely to occur. Why not contact your local plumbing company prior to beginning a kitchen remodeling job? You may even qualify for special discounts!
Are you looking to turn your Cedar Falls kitchen into an exquisite space for culinary creations? Call Dalton Plumbing, Heating & Cooling Inc. at (319) 266-3513 for the plumbing help you need to make this dream come true.