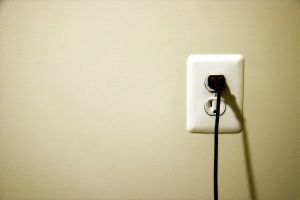 In short, yes! If you disagree, we urge you to reconsider. Homeowners throughout our area have beyond have become more and more dependent on electronic devices and high-efficiency appliances in even the last couple of decades. When you couple this with inclement weather of any kind (although surge protection is not just "storm protection") the risk of power surges increase. Power surges present a more serious threat than you likely even realize—to your appliances, electronics, and home overall.
Perhaps you believe you can just get by with a small, portable surge protector that you can get at any hardware or office supply store. These are referred to as power strips and sure, you can plug in your television, stereo, computer, lighting, and more. This is convenient, no question. But it's not enough to offer the level of protection needed for your home and to prevent the most severe of Waverly, IA electrical repair needs.
Does It Have a Circuit Board? Then It Needs Surge Protection
This includes your HVAC systems, clothes washer and dryer, entertainment center, and even LED lighting. Technology is increasing and that's fantastic, however this means you're plugging in more things into your electrical system, requiring more protection.
Additionally, even if you do have the previously mentioned power strips, it's important to remember that it's almost impossible to get every single electrical component in your home plugged into them—like your clothes washer or HVAC unit. On average, the standard home has as much as $10,000 worth of unprotected electrical equipment without the right type of surge protection.
Could You Be Experiencing Hidden Power Surges?
Power surges aren't always obvious. Most people, when they hear the term, think of lighting striking a house and all the lights flickering on an off. But it's actually rare that one large power surge will take out all your appliances at once, or even that you'll visibly notice the number of power surges your home experiences.
The concern here is the accumulation of mini-surges, which happens during the normal operation of larger appliances in your home such as your air conditioning unit or whole-house generator. What these systems do is introduce small surges into your home's electrical wiring over time, until eventually it causes other appliances to fail.
With whole house surge protection right at the electrical panel, however, you can make sure that your entire electrical system is protected. When your air conditioner or any other large appliance sends a surge back to your electrical panel, it could result in damage to the entire panel, and therefore the systems that are attached to it. At least, without whole house surge protection, this is the case.
Choosing the Right Kind of Surge Protection
To thoroughly protect your home and the electrical system within it, you need the right kind of surge protection. You may not need a very large system, and smaller surge protector systems can be installed right into your electrical panel, stemming the flow of electricity when the power does surge.
We can help you decide if this is sufficient, or if you need a larger, more powerful surge protector. If you need a larger system, it can be installed outside of your electrical box if need be. No matter what type of whole-house surge protection you need, we are the team for the job.
At Dalton Plumbing, Heating, Cooling, Electric and Fireplaces, Inc., your comfort is our promise! To set up an appointment, give us a call at the number above, email customerservice@daltonphc.com or schedule an appointment online.