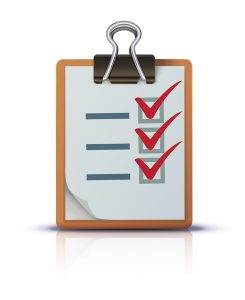 Would you drive your car for 10 t0 15 years without having an oil change or ever taking it in for a tune-up? We're going to guess not, since even if you tried, eventually your car would just cease to function.
If this is unacceptable for your vehicle, then it should be unacceptable for your HVAC systems, which can absolutely suffer the same fate. If you want reliable and efficient cooling in the summer, and effective heating in the winter, then you owe it to your HVAC systems and to your family to schedule routine maintenance, and to do so by enrolling in a regular heating maintenance plan.
But what are the benefits of this? Is it really worth it?
Extend Your System's Lifespan
A well-maintained heating (or cooling) system can last 10-15 years or more as long as it is properly maintained and cared for. During maintenance, our team thoroughly inspects, cleans, and adjusts your system to make sure it performs at its best and that small problems are addressed right away.
When it performs properly it means the system doesn't have to work too hard to do its job, and will therefore maintain that long lifespan. Without proper maintenance, the systems' lifespan could be cut in half.
Improve System Efficiency
As we alluded to above, with routine HVAC tune-ups, your systems can work at peak efficiency, providing you and your family with consistent service. You can rest easy knowing that your HVAC system will run smoothly between maintenance sessions. If not, our technicians are only a phone call away!
Decrease Sudden Breakdowns
It can be easy for a small repair need to grow into a much bigger emergency, without proper system care. A routine tune-up from an experienced pro can ensure that small issues are taken care of right away, preventing them from becoming so severe that your cooling or heating system just stops working altogether.
Reduce Repair Costs
This may come as a surprise, but you can actually prevent up to 85% of the repair needs your HVAC system may ever need over the course of its lifespan. That's because when your system is routinely checked up on, it never has a chance for small repair and adjustment needs to grow into something bigger. With fewer repair needs comes less stress on your wallet.
Our Maintenance Plan
Most HVAC companies offer some type of maintenance plan, but not all are created equal! Ask us about our Membership Club. Our members receive exclusive benefits such as 24-hour emergency service, loyalty discounts on services and repairs, a 3-year warranty on parts & labor, discounted after-hours fees, and much more.
This is all in addition to your routine maintenance session—once a year for your heater and once a year for your air conditioner. Remember, if you have a 2-in-1 heat pump system it will need to be tuned-up twice a year since it goes through twice the work!
At Dalton Plumbing, Heating, Cooling, Electric and Fireplaces, Inc., your comfort is our promise! To set up an appointment, give us a call at the number above, email customerservice@daltonphc.com or schedule an appointment online.