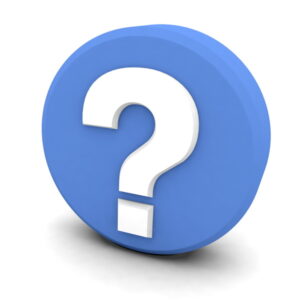 Let's say it's a hot summer day, and you've just come back inside after a hours spent enjoying the outdoors. You're probably looking forward to relaxing, with your air conditioner bringing in powerful chilled air and keeping you and your family cool.
Imagine your surprise if, instead of coming home to a cool and comfortable home, you return to a living space that's only a little bit cooler than it is outdoors if it's cooler at all! Clearly, something has gone wrong with your air conditioner, right?
Of course, not all signs of an AC in disrepair are as obvious as this. Sometimes it takes a bit more intuition to know when to call us for professional air conditioning repair. Here are some signs you should watch out for:
Loud or Unusual Noises
Have you noticed that your AC system has become noisy lately? This can be because of a multitude of causes, like a component that has gotten loose, ductwork that's become damaged and is rattling around, or a broken component. Whatever the cause is, it's best to get it taken care of right away.
Warm Air Coming through the Vents
Your air conditioner has one job, right? So obviously if you feel warm air coming through the vents, it's a clear sign that your cooling system isn't doing that job. There are two things we want you to check first. First, look at your thermostat. Is it in cooling mode? Sometimes we show up to a client's home to find out that another family member switched the settings on accident, or even because of their personal preferences.
Second, look at the air filter. Your HVAC air filter should be changed or cleaned every 1-3 months. Otherwise, it can get too clogged up, disrupting airflow and making it seem like the air coming through your vents isn't as cool as it should be.
Poor Airflow
Maybe the air coming through your vents is cool, but it doesn't seem as strong as it should be. If this is the case, it probably means that, as we mentioned above, you have a clogged air filter. An alternative possibility is that your blower fan is struggling.
Short-Cycling
Have you noticed your air conditioning system rapidly turning on and off? This is a process known as short-cycling, and it's very damaging to the system. It's not only the symptom that a problem exists already in your air conditioner, but it can also cause further problems.
Higher-Than-Average Utility Bills
Take a look at your energy bills. Are they a lot higher than they were this same time last year? How about in comparison to what your neighbors are paying? If you're paying more than you think you should, there's a good chance that something is causing your air conditioner to work inefficiently, and you should have this checked out by a professional.
For quality air conditioning repair in Cedar Rapids, IA, contact Dalton Plumbing, Heating, Cooling, Electric and Fireplaces, Inc., where your comfort is our promise!