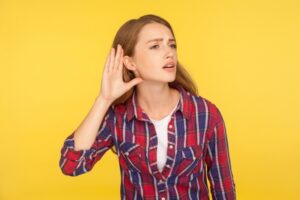 Sometimes it can be easy for homeowners to ignore some of the sounds that the systems and appliances in their homes make–especially if those systems and appliances seem to be running just fine despite the noise.
It can be tempting, too, to deny that anything is even wrong, since oftentimes repairs are costly and time-consuming. However, there are simply some sounds that should never be ignored, especially when it comes to your furnace!
These noises include screeching, clanging, banging or "booming," and rattling. Read on as we uncover what may be going wrong with your furnace when you hear these sounds!
Screeching
A loud screeching noise is probably a sign that the blower motor of your furnace has some worn out bearings that are starting to create friction. When this occurs, not only does it mean your blower fan won't be able to get warm air circulated into your home as powerfully as it should, but it also means that the motor can overheat and burn out.
Fortunately, this has a relatively easy fix from our professionals. We simply need to lubricate the motor bearings! But the longer you wait, the bigger chance there is of the furnace overheating, so be sure to give us a call as soon as you notice this noise.
Clanking
If you ever think you hear something that resembles metal-on-metal in your furnace, it can be an indication of a serious issue with the furnace's blower wheel. If you find yourself hearing this noise, the best thing you can do for your furnace is shut it down and give our professionals a call, before any more damage is done. Remember, the longer you let problems go on, the more expensive they become to fix!
Banging/Booming
Usually, if you hear a small "bang" or "boom" coming from your furnace when it starts up, it's indicative of combustion gases burning through a layer of dirt and grime on the burners. Cleaning off your burners is a job our professionals do as part of your overall heating maintenance session. 
This definitely isn't something you want to try to do on your own as it could potentially be dangerous, and could cause further damage. But if your furnace hasn't been properly cleaned recently, then you may want to give us a call, as this bang or boom you hear can cause other problems within the heating system.
Rattling
In some cases, a rattling sound can be really benign. Take, for example, a loose panel on the cabinet of the furnace. You can probably fix this real quick with a few twists of a screwdriver.
If, however, the sound is coming from inside the furnace and you've never heard it before, it's time to give us a call. You might have a loose component, and even if your furnace is still running now, it can turn into a bigger problem later the longer it goes unaddressed.

At Dalton Plumbing, Heating, Cooling, Electric and Fireplaces, Inc., your comfort is our promise! To set up an appointment, give us a call at the number above, email customerservice@daltonphc.com or schedule an appointment online with a trusted Cedar Rapids furnace repair company.