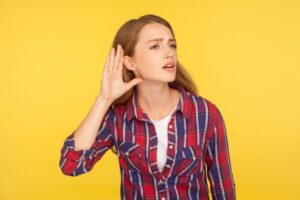 It may be Halloween today, but that doesn't mean your home should do anything to frighten you! Unfortunately, furnace problems can be quite scary, especially as the weather starts to cool down and we move into the seasons where we need our heaters the most.
If you have a malfunctioning heating system, you could find yourself with mounting repair needs, higher than necessary heating costs, and potentially even a broken-down furnace system. We can't stress enough why it's so important to have professional maintenance done, since this enables our technicians to comprehensively inspect, clean, and adjust the system.
It's not too late to schedule maintenance, either! That is unless your system has already broken down completely and is beyond repair. Even with maintenance, however, it's vital that you know what to look for when it comes to determining if your heating system is in disrepair. For instance, if your furnace makes any of the following noises, it's time to call in a pro.
Whistling
Your furnace should never sound like a tea kettle that's ready to go. It's certainly a strange sound to be coming from any appliance (other than a tea kettle, of course), but it's particularly ominous in a furnace system. The good news is, this is usually the sign of a fairly minor problem—a clogged air filter.
The air filter is what keeps dirt, dust, and other debris from accumulating on the interior components of your furnace. Fortunately, changing the air filter is something that you, as a homeowner, can and should do on your own (every 1-3 months!)
Rattling
It's natural to hear a slight, faint rattling noise when your furnace starts up. This can indicate that your ductwork is shifting a bit with the temperature fluctuations. But if the rattling becomes louder or seems to be located elsewhere, it may be a sign that your furnace has a loose component that's banging around.
If you hear rattling while your furnace is operating, you want to make sure to call in a pro to take a look. A loose component could otherwise start to cause damage to other components too.
Banging
A loud thudding, booming, or banging sound is a definite indication of a malfunction. Unfortunately, too many homeowners ignore these sounds if they aren't frequent. However, this can turn into a really big problem. It typically signals a burner hard-starting as it burns through the dust and dirt that's accumulated on its burners.
This is something that can be prevented with routine maintenance. Letting it continue for too long can lead to heat exchanger damage. This becomes a health and safety issue for your household.
Rumbling
Wondering what the difference is between the aforementioned rattling and a rumbling noise? Rattling is a tinny, hollow sound while rumbling is a low, grumbling noise. Rumbling is usually the sign of a problem with a build-up of grime on the heating components of your furnace as the gas breaks through. This is an indication that your system needs to be professionally cleaned so it can continue to operate efficiently and safely.
At Dalton Plumbing, Heating, Cooling, Electric and Fireplaces, Inc., your comfort is our promise! To set up an appointment, give us a call at the number above, email customerservice@daltonphc.com or schedule an appointment online and set up furnace repair in Cedar Rapids, IA.