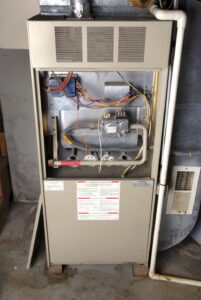 Every time the cold temperatures roll around, the first thought in many homeowners' heads is that they might need a new heating system. It's true, if your heating system is in rough shape, is a decade old, or if it's just not working the way that you want it to, then you are going to need a heating system replacement. However, the conversation shouldn't start and stop there, it's actually a lot more complicated.
Sometimes, your home needs a bit of extra help in other areas, not just with your heating system. A heating installation in Cedar Rapids, IA is certainly going to give you a boon in energy efficiency and comfort, but without proper insulation, it's not going to do very much. Insulation is used to keep the heat inside of your home, and without it, your heat would quickly escape into the atmosphere around your home.
When do you purchase a new heater and when do you get new insulation? Keep reading to find out!
Signs You Need a New Heater
Let's face it, all the insulation in the world won't help if you've got a heating system that's failing you. Here are ways you can tell if your heater is on its last legs and needs to be replaced.
Your heating system is 10 years old or older. Heating systems, especially forced-air ones like heat pumps and furnaces, are only supposed to last 10-15 years of dutiful service. After that, it can be nearly impossible for them to keep up with demands without costing an arm and a leg.
The system doesn't adhere to the thermostat settings. When you set your thermostat, do you set it 10 degrees higher because it feels like the heating system isn't listening to you? This is a sign that it needs replacement.
Your ducts are in rough shape. Ductwork is a requirement for many centralized heating systems. If your ducts are in rough shape, consider replacing your heating system with a ductless mini split system!
Signs That Insulation Would Be a Better Investment
You might not need to invest a lot of money in a new heater if it's not in need of a replacement. Insulation, and working to keep that precious heat inside, might be a better investment!
Your heating system is new-ish. No need to replace a system that's on the newer side of things. It's likely got plenty of time left and the components will last another few years at least, so try and invest your money elsewhere.
You've got an older home. Older homes tend to be draftier based on older or outdated designs. Sure, an older home has a certain charm, but it could do well with some insulation.
Your heating system has high efficiency. A high-efficiency heating system is worth its weight in gold these days. Keep that system for as long as you can and reap the benefits on your heating bill, just add insulation to sweeten the deal.
At Dalton Plumbing, Heating, Cooling, Electric and Fireplaces, Inc., your comfort is our promise! To set up an appointment in the Cedar Rapids area, email customerservice@daltonphc.com, or give us a call at the number above or schedule an appointment online.