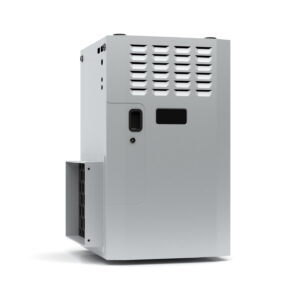 Furnaces come in all shapes and sizes, but that's for a very good reason. A furnace that is too large or too small will obviously cause problems, but many homeowners are in the dark as to what those problems might be. For instance, there's a classic misconception that having a larger furnace is always better since you can't go wrong with more heat in your home, right?
Well, you can, but not for the reason you would expect. No, your home won't get swelteringly hot, and it's not particularly unsafe, but it will lead to tremendously higher heating bills and a system that breaks down early on in its lifespan. This is what we call "short cycling" and it's something that your furnace can be the victim of if you're not careful.
So, let's talk about why a furnace installation in Cedar Rapids, IA should be a specific size that fits your home.
A Furnace That's Too Large
When you install a furnace that's too large, it's going to operate incorrectly. The system will turn on and start heating your home too quickly, which means it will need to abruptly stop working by the time the temperature reaches the threshold set on your thermostat. Otherwise, it would get too hot.
The reason why we say "abruptly" is because a heating system is designed to run in a cycle for a specific amount of time. A cycle can last between 10-15 minutes depending on certain factors, and then the heater shuts down while the temperatures stay relatively stable, until it cycles back on again. If those cycles have to be shorter but more frequent (i.e. what happens when a furnace is too large), then this is a problem called "short cycling" and it will deteriorate certain components of the system rapidly.
A Furnace That's Too Small
Some people might think they're off the hook with a furnace that's a little too small for their home, but sadly that's not the case. A furnace that's too small will work too hard and have cycles that are too long where it deteriorates quickly. The system will also risk overheating as it keeps running longer than it should, trying to reach your thermostat's temperature threshold without the necessary power to do so.
So no, a small or large heater isn't better or worse. Only a perfectly sized heater will do the trick.
The Load Calculation and Professional Installation
When a professional installs your new furnace, they go through a process called "load calculation," which is pretty much when they measure the air volume in your home to determine the size and type of furnace that would best fit it. This is a precise science because depending on the amount of air volume in your house, a furnace is going to work a certain amount to heat all of it.
This is an unavoidable part of the process, and if any amateur technician or handyman tells you otherwise, don't believe them! Your home should be measured appropriately by a licensed technician before anything is set up.
At Dalton Plumbing, Heating, Cooling, Electric and Fireplaces, Inc., your comfort is our promise! To set up an appointment in the Cedar Rapids area, give us a call at the number above, email customerservice@daltonphc.com or schedule an appointment online.